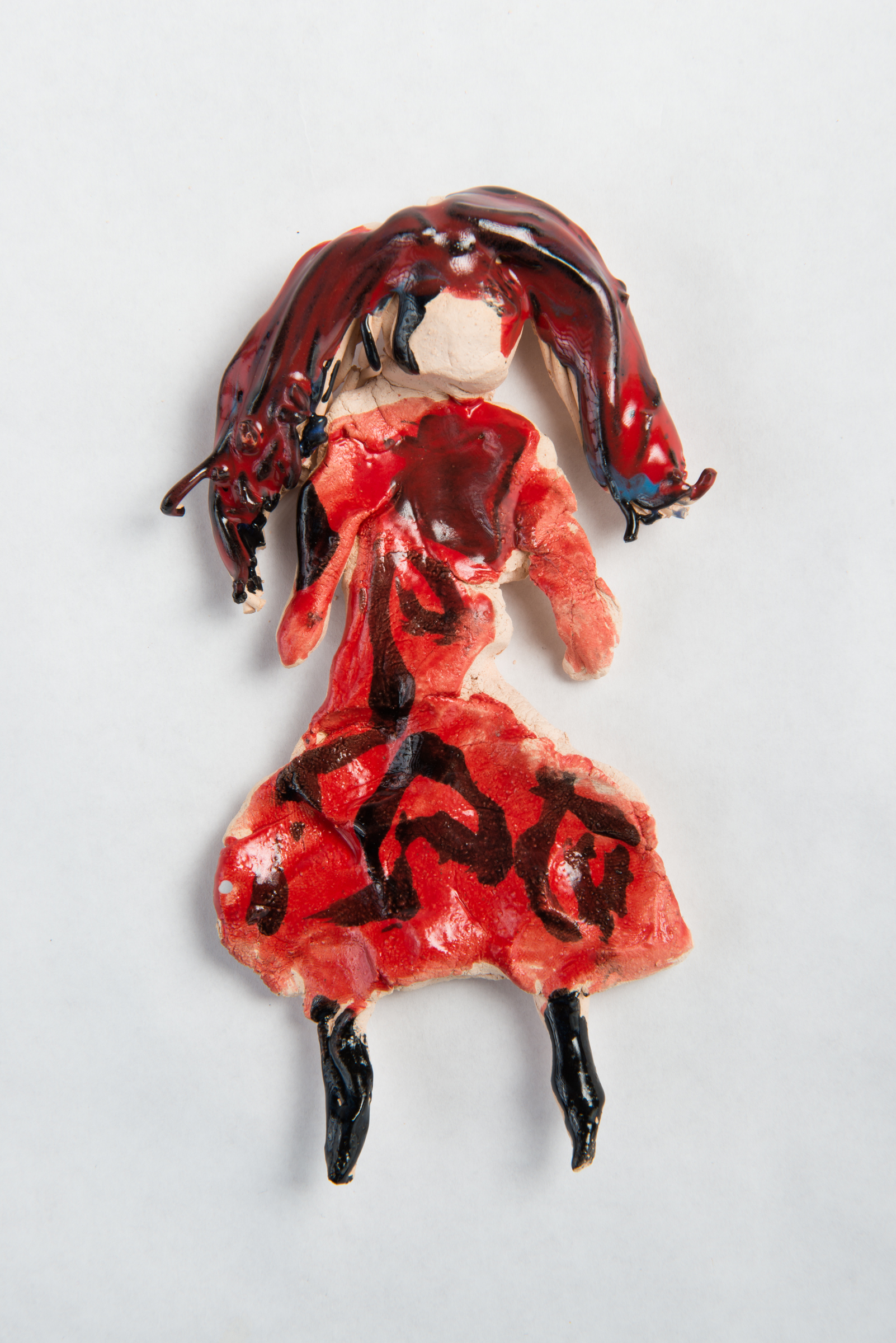 Learn with the artist from Paris current
Private art classes for children and adults in English, French and Czech language
Education Foundation of Spanish Village Art Center
Ceramic classes for adults and children
Kids Like Clay
After school enrichment program for elementary schools, teacher and business owner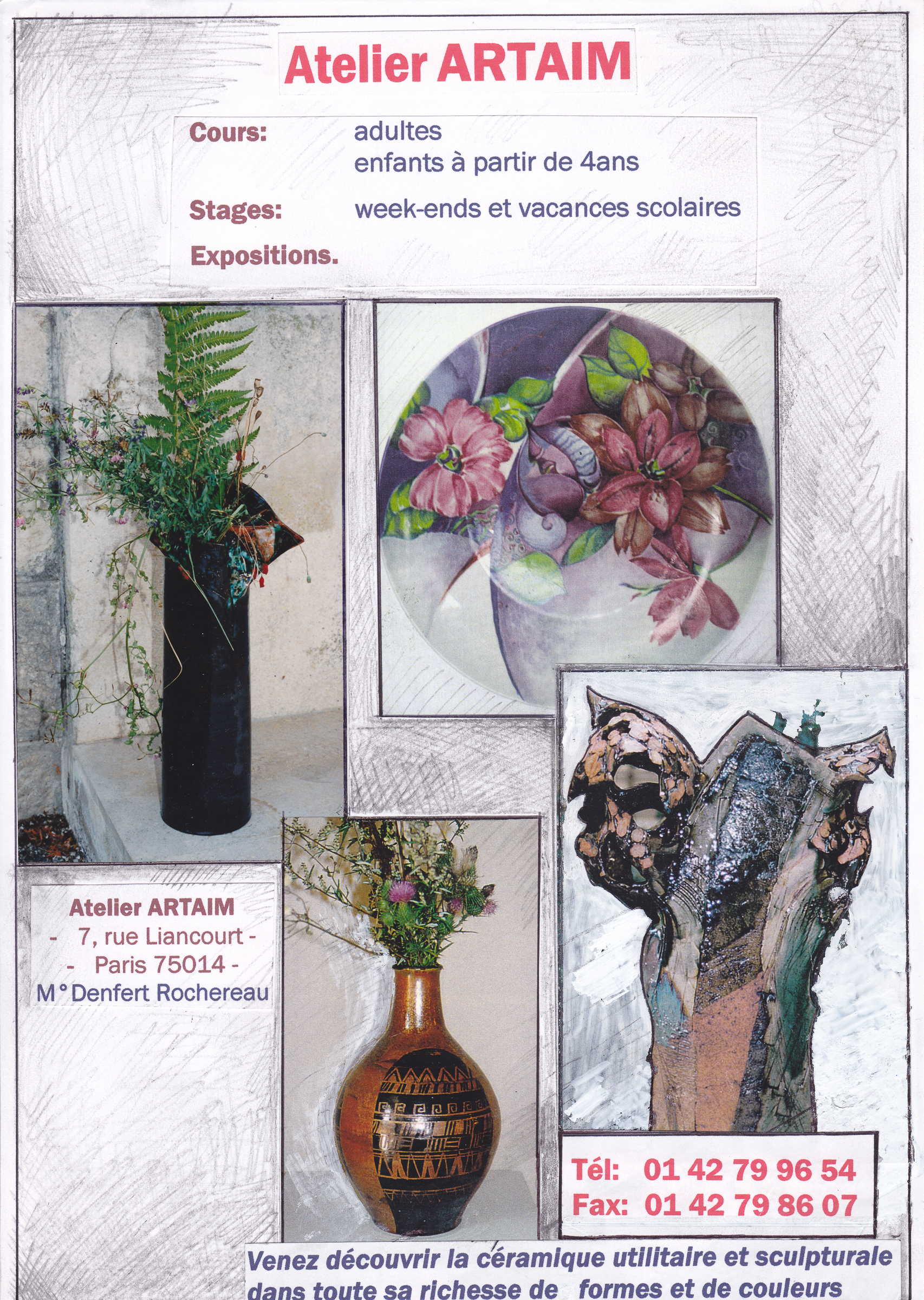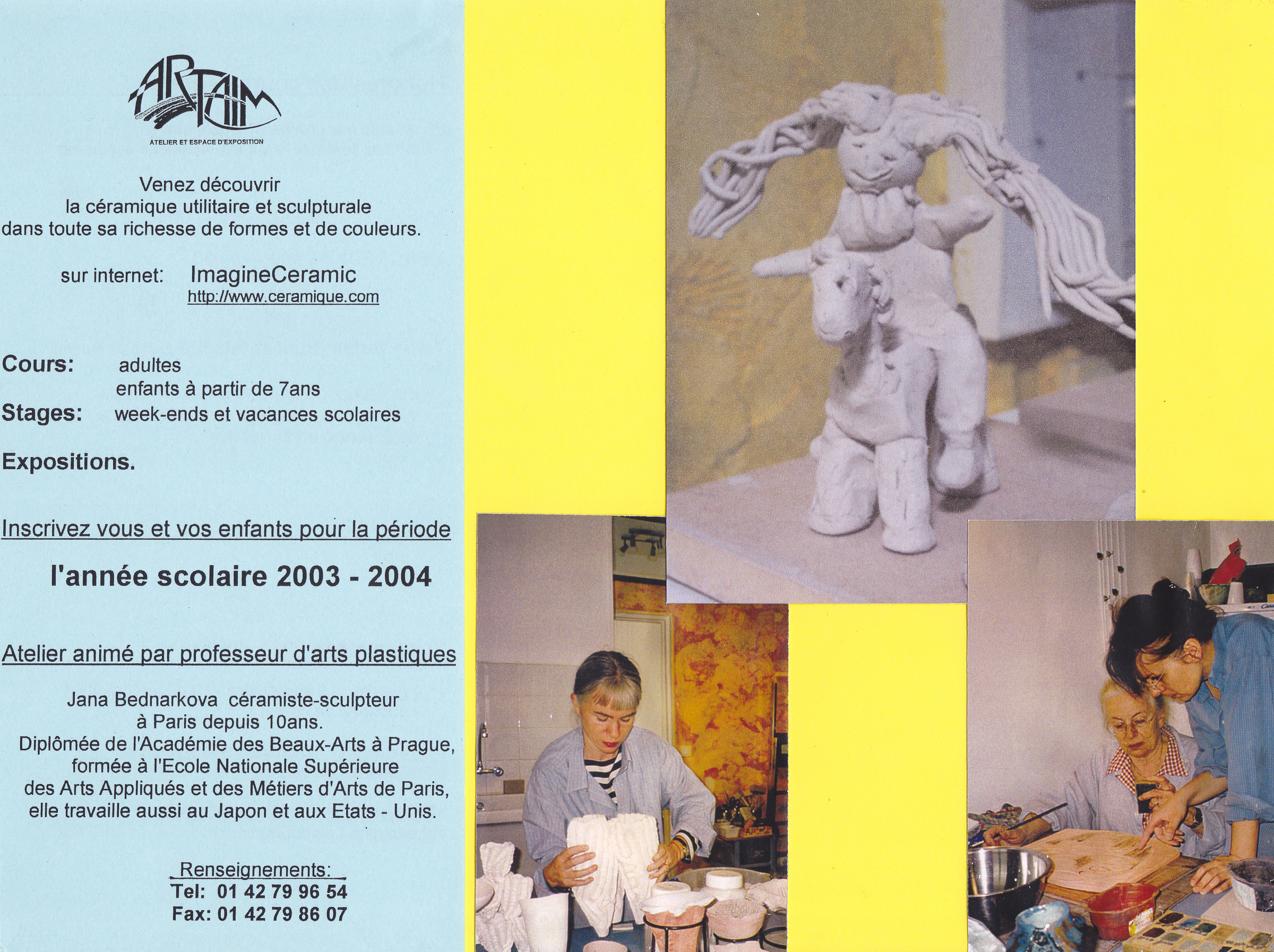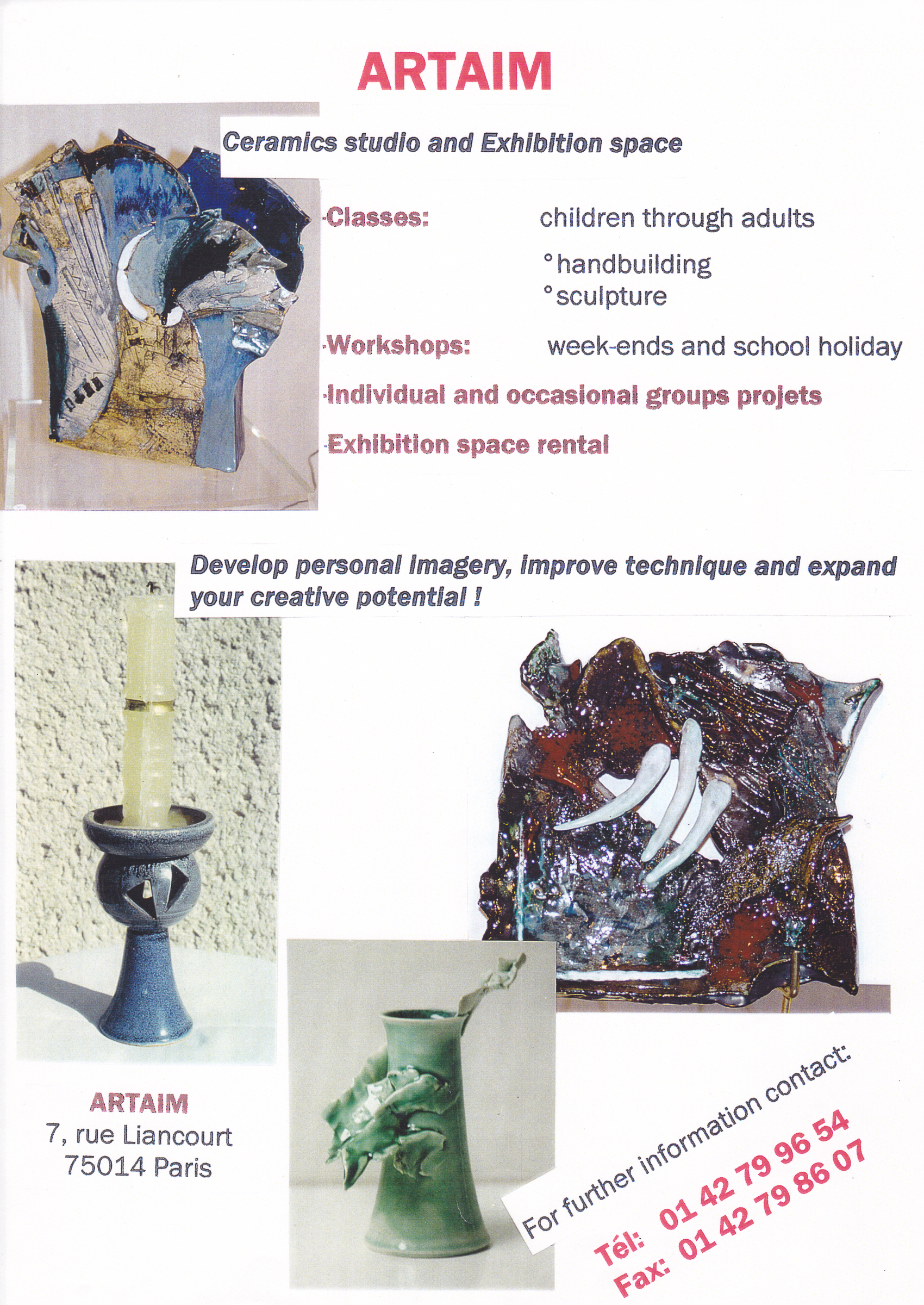 The Association Artistique de la Banque de France 1992 - 2005
Taught ceramics and sculpture classes.
Atelier Artaim Paris 2001 - 2007
Taught private art lessons for children and adults at my own art studio in central Paris.
Les Ateliers Bleus art program 1990 organized by the Education Nationale Francaise.
As a foreign artist introduced new culture and art to French elementary school children.
Art Piece for our School, organized by the Education Nationale Francaise.
Supervised children in the creation of an art piece that was permanently installed at their elementary school.
Art in Elementary School Program, organized by Rectorat de Paris.
Workshops for school children.
Association Pierre August Renoir
Taught children art classes organized by Mme Evangeline Renoir, Director of Association Pierre Auguste Renoir, Essoyes, created in 1986 by Claude Renoir, grandson of the painter.
The Center for University Programs Abroad (CUPA) 2004-2006 Independent organization founded in New York in 1963 as the Center for Overseas. Undergraduate Programs (COUP). CUPA has offices in Paris and the United States. Their transcripts are accepted by most US institutions.
Taught American college students in ceramic-sculpture class and graded their art work. Their University gave them credit for the grades earned in Kenney's class.
Philadelphia, PENNSYLVANIA
Private Elementary School 1999
Taught at a private elementary school in exchange for studio space at the Clay Studio, Philadelphia
DEMONSTRATIONS AND SLIDE LECTURES/1993-2015
Grossmont Community College, El Cajon
San Diego Mesa College, San Diego
La Petite Ecole, La Jolla
National Council on Education of the Ceramic Arts (NCECA) conference, Pittsburgh, PA, USA
University of Hawaii at Manoa, Honolulu, USA
Waiheke Community Art Gallery, Waiheke, New Zealand
Parsons School for Design, New York, USA
Art University of Seoul, Seoul, South Korea
AIC conference, Prague, Czech Republic
Tama Art University Machida, Tokyo, Japan